Useful links
To learn more about Duke Integrative Medicine, see the links below, and the information on our Resource page.
Contacting us
Health Coaching Partners
8300 Falls of Neuse Rd., suite 110,
Raleigh, NC 27615
Telephone: +1 919 453 2519
Viev map
We make health coaching easy and convenient
You don't need to be located in North Carolina to receive coaching sessions with Health Coaching Partners. We can work with you over the phone or via internet based in person calls.
For clients located in the Triangle area, our office is conveniently located in North Raleigh at 8300 Falles of Neuse Rd., Suite 110, Raleigh, NC 27615 and we can be reached at 919-453-2519, or please complete the contact form below:
Call Now To Learn More: 919-453-2519
For more information
If you would like further information about Integrative Health Coaching, we would be happy to answer your questions so you can learn how Integrative Health Coaching can help you on your journey to lasting health and vitality.
Health wisdom
"A wise man should consider that health is the greatest of human blessings." ...Hippocrates
"The awareness that health is dependent upon habits that we control makes us the first generation in history that, to a large extent, determines its own destiny." ...Jimmy Carter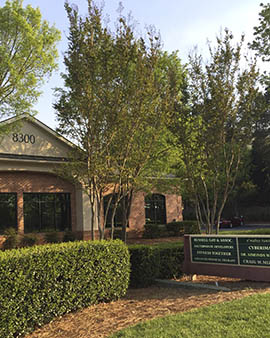 Directions from I-440: take EXIT 10 Wake Forest Rd. Proceed NORTH about one mile as Wake Forest Rd. becomes Falls of Neuse Rd. Proceed another 4 miles. After passing Strickland Rd. stay in the right hand lane. The office will be on the right just before you reach the Pipers Tavern. Turn into the office driveway and the office is halfway down in Suite 110. The sign on the door says CyberImaging.
Directions from I-540: take EXIT 14 Falls of Neuse Rd. and proceed SOUTH on Falls of Neuse Rd. for ½ a mile. Get in the left lane so that you can turn left into the office driveway immediately after passing the Piper's Tavern. The office is halfway down, in Suite 110. The sign on the door says CyberImaging.
Health Coaching Partners operates under Comprehensive Wellness Partners LLC. The contents of this website is for educational and motivational purposes only, and is not to be interpreted as a substitute for medical advice. Please consult your health care provider regarding any questions about medical services or treatment regarding a medical condition.